The Fashion Show Mall in Las Vegas, Nevada has it all. Great shopping and a runway for fashion shows to feature the latest clothes from the stores in the mall? Perfect. Tonight, the models were special. The Miss America contestants strutted the runway in clothes from Express to hype up the competition since it's in Las Vegas. Pageant girls are usually beautiful and these girls were no exception. They were rocking that runway like they were Karlie Kloss! All the dresses were perfect party dresses. Everything from your staple little black dress to full sequin, attention-grabbing, disco-like dresses. Nothing better than seeing cute, affordable dresses anyone can wear on gorgeous girls. After the show, the girls all sat down and did a meet and greet. The girls seemed just really genuine and were really gracious when we took their pictures. Hope you all watch the 2012 Miss American pageant live from the Planet Hollywood in Las Vegas on Saturday, January 14 on ABC (check your local listings). Definitely a one to watch!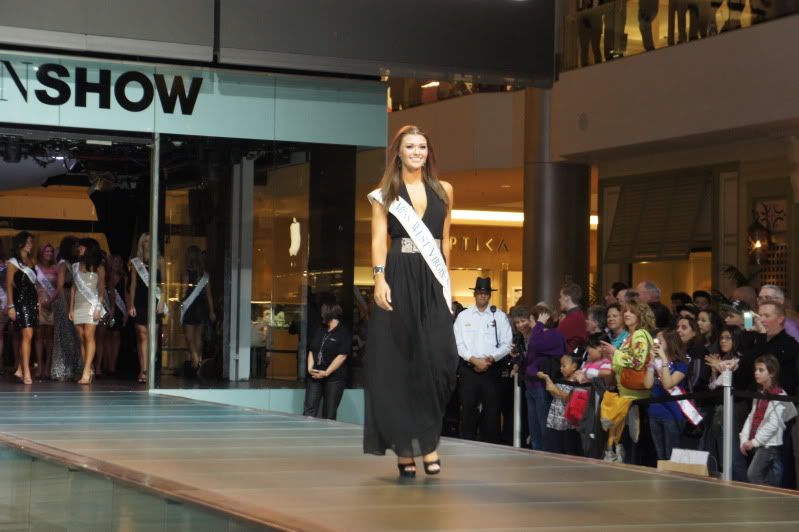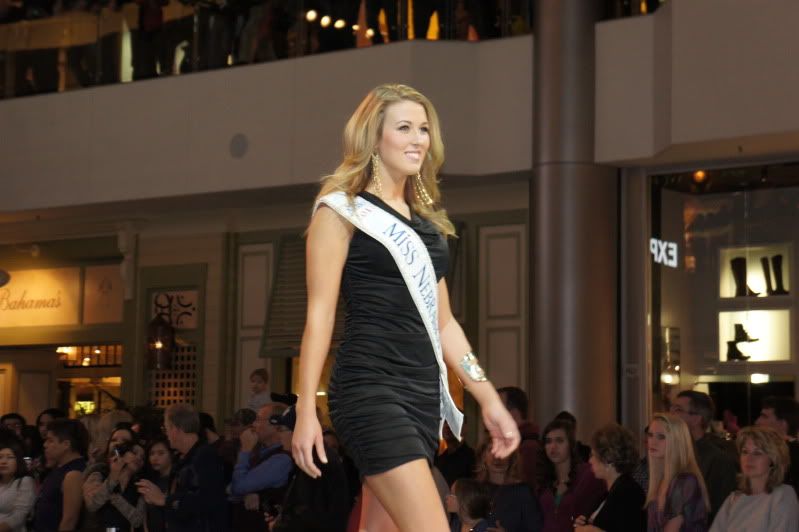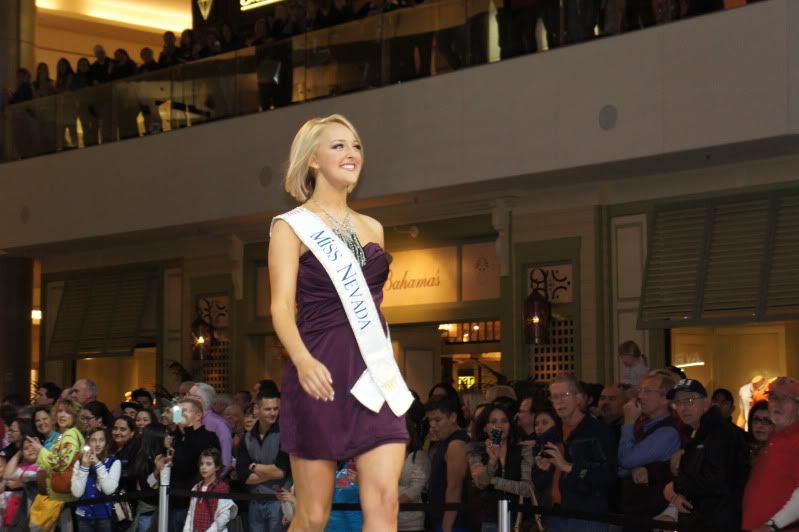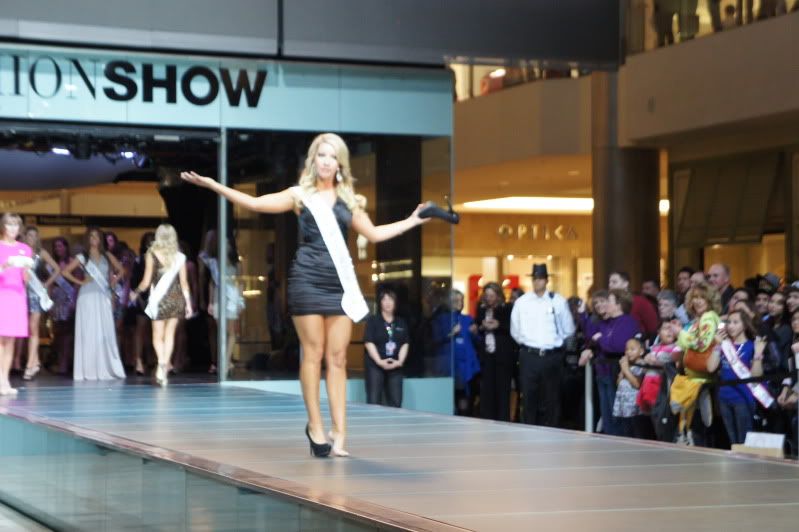 Somewhere along the lines of that shoe mishap could have been devastating, but just like in life, you got to walk it off and work it like she did. You could tell by the audience's reaction how they truly admired Miss Washington's actions and cheered for her more than anyone. She quickly became the crowd's favorite.
Final Walk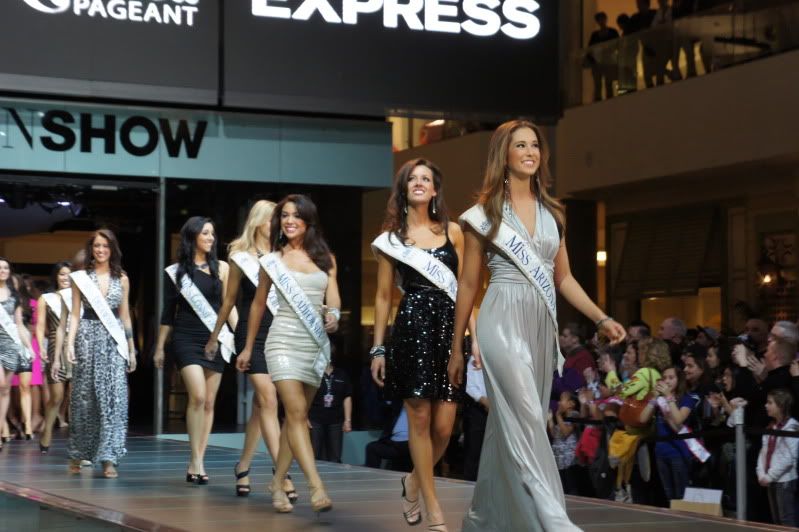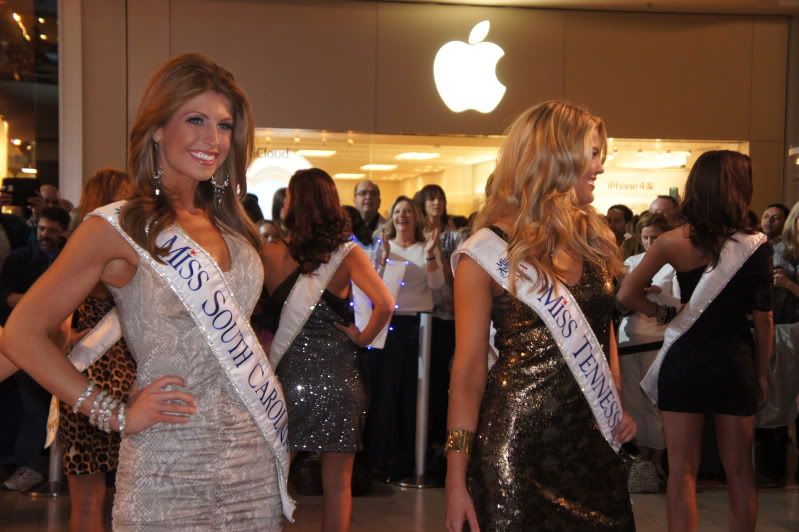 Meet & Greet
So who will you be routing for this year? Leave a comment with the girl you want to see crowned Miss America 2012. Check out www.missamerica.org for more information on the girls in this years competition.
Congratulations to Miss Wisconsin, your new Miss America 2012!